Are your eyes stinging, burning or have a scratchy sensation? Most of these cases are symptoms suffered as a result of dry eye or in medical terms Keratoconjunctivitis sicca (KCS).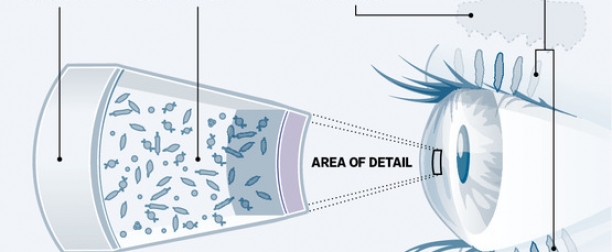 You'll find this condition mostly among woman and older people and it affects about 25 million Americans. The two main causes of dry eyes are:
eyes don't produce enough tears or
poor tear quality also known as evaporative dry eye.
Of course our eyes produce tears when we cry.  But did you know our eyes are constantly producing tears and not just when we cry? This constant production of tears produce a thin tear film which is a multi-layer of fluid that coats they eyes all the time.  The purpose of the film is to prevent the eyes from becoming dry and keep the eyes clear and comfortable.
According to a recent Wall Street Journal Article on Dry Eyes, the top reasons for dry eye are:
spending a lot of time in low-humidity places–think air-conditioned spaces or airplane cabins
spending hours staring at screens–smartphones, computers, video games
medications–especially antihistamines and antidepressants
some eye procedures such as Lasik–can be temporary
some autoimmune diseases
environments like the beach or mountains that can be dry or windy
contact lens issues such as intolerance
The article also suggests various treatment options for the condition.  I you experience dry eye symptoms and would like to see a dry eye doctor in Mesquite, TX, please call us at (972) 638-8600.