Your Block in-network doctors in Mesquite, TX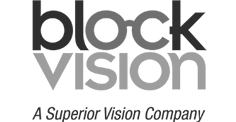 At EyeMax Family Vision, our professional staff is focused on providing you and your family with the absolute best in vision care, and that is why we are proud to be part of Block Vision's in-network insurance provider network. Block Vision has a national reputation for providing all levels of eye care insurance benefits for their members, with a strong focus on wellness as well as management of eye care from annual vision exams to surgery. Block Vision is dedicated to providing the very best in eye care for their members, and so are we.
Block Vision chooses only the best eye care practitioners to be part of their participating provider network, and their selection of EyeMax Family Vision for their Block in-network doctor network gives you the confidence you need to entrust your family's eye care to us.
Professional eye care from Block Vision for all
Our vision care team is led by our Block Vision in-network eye care doctor, Dr. Lien Lam. Our distinguished optometrists and our entire professional staff are focused on providing your entire family with excellent vision care. Your Block Vision insurance plan ensures that you will always receive exactly what you need, from contact lens fitting to care for specific eye conditions, and our staff is happy to answer any questions you may have about your coverage and what it entitles you to. Call us today at (972) 638-8600 to set up an appointment at our conveniently located facility serving Dallas and surrounding communities.
Block Vision and EyeMax Family Vision for eye care excellence
Your vision is one of your most important assets, and both EyeMax Family Vision and Block Vision are dedicated to keeping your eye health at its very best. Regular eye checkups do far more than make sure that you are seeing clearly. A thorough eye examination by one of our Block Insurance doctors is one of the best ways to make sure that you are getting the care that you need and that small problems don't become big ones. It can also detect signs of other, serious health conditions, including diabetes and high cholesterol. Your Block Vision insurance coverage is one of the best ways that you can maintain your overall wellness, and US Vision Group is proud to be their partner.
Vision care for your entire family
Being able to see clearly gives you and every member of your family the confidence to be your very best, and Dr. Lien Lam of EyeMax Family Vision is here to help you with whatever your vision care needs are. From expert contact lens evaluations and fittings to emergency care for adults, our Block Vision eye care center offers the knowledge and skill that you need, as well as the state-of-the-art equipment that guarantees that your eyes are in the very best hands.
Call us today at (972) 638-8600 for a convenient appointment
EyeMax Family Vision is conveniently located across from Town East Mall in front of Super Target and we have hours that will fit any schedule. Call us today and set up an appointment or make your Block Vision eye exam appointment online.
Schedule an Online Eye Exam: