EyeMed in-network doctors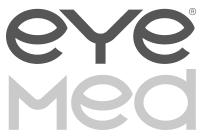 EyeMed is one of the nation's leading providers of vision benefits. EyeMax Family Vision is an EyeMed in-network provider and the optometrists at EyeMax Family Vision are EyeMed in-network doctors.
We work hard each day to show you why EyeMed has trusted your eye care to our experienced doctors. Whether you're in need of an annual eye health exam, stylish new frames or a fitting for contact lenses, you'll find that our eye care team is able to address all of your needs and coordinate your benefits so that you'll get the most out of your EyeMed insurance plan.
EyeMed Doctors You Can Trust
EyeMed is dedicated to taking your eye care seriously and as EyeMed in-network doctors, so are we. In order for an optometrist to be chosen as an in-network EyeMed doctor, they must be DEA-certified. This means that you can be certain that when you come to the doctors at EyeMax Family Vision, your eye health is in good hands and that you will receive your eye care from the very best optometrists and eye care staff.
EyeMed Vision Plans
As an EyeMed insurance provider, we are familiar with all of the plans that make up EyeMed's family of vision insurance offerings. If you have questions about benefits, what your plan entitles you to, or aren't certain about your eligibility, call us at (927) 638-8600 and we'll be happy to review your policy and explain what it covers.  Most plans provide for your annual vision exam as well as materials allowances for eyeglasses. When you are insured by EyeMed, contact lens fittings and evaluations can usually be paid out of your benefit allowance.
Meeting Your Family's Needs
EyeMax Family Vision's EyeMed in-network doctors and staff are conveniently located in the heart of Mesquite's shopping district, so it's easy to stop by and let us take care of all of your family's eye care needs. From annual vision wellness exams to selecting the perfect eyeglass frame for your face and style, EyeMax Family Vision can help. Our staff of caring EyeMed in-network providers is here and ready to help you find your perfect fit. Call or click the link to schedule your EyeMed eye doctor appointment with us today.
Schedule an Online Eye Exam: